Notre émission n°456 est une émission qui s'est tenue en direct depuis les studios de Radio Béton.
Les podcasts, répartis en trois tranches distinctes, sont écoutables et/ou téléchargeables en cliquant sur chaque lien.
Concernant la playlist, figurent dans l'ordre : le nom du groupe, le titre du morceau, de l'album, le label et la parution.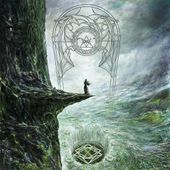 Première heure de l'émission du 19-12 : Free Download, Borrow, and Streaming : Internet Archive
Can You Chip In? The Internet Archive is growing faster than ever before, and we need your help. As an independent nonprofit, we build and maintain all our own systems, but we don't charge for ...
01. HYPOCRISY – Worship / Worship – Nuclear Blast / Nouveauté
02. APSÛ – Tantrums Of Azag​-​Kkû / Proscriptor McGovern's Apsû – Agonia Records / Nouveauté
03. E-FORCE – Provocation / Mindbender – Mighty Music / Nouveauté
04. UNANIMATED – Seven Mouths of Madness / Victory in Blood – Century Media / Nouveauté
05. THE NIGHT ETERNAL – Son of Sin / Moonlit Cross – Van Records / Nouveauté [FOCUS]

06. PYREXIA – Rule of 2 / Gravitas Maximus – Unique Leader Records / Nouveauté
07. ARCHGOAT – Blessed in the Light of Lucifer / Worship the Eternal Darkness – Debemur Morti Productions / Nouveauté
08. FUNERAL – Materie / Praesentialis in Aeternum – Season of Mist / Nouveauté

09. ME AND THAT MAN – Angel of Light / New Man, New Songs, Same Shit, Vol​.​2 – Napalm Records / Nouveauté
10. STILLBIRTH – You Can't Kill Us / Strain of Gods (EP) – Unique Leader Records / Nouveauté
11. OTARGOS – Blessed by Pestilence / Fleshborer Soulflayer – XenoKorp / Nouveauté [FOCUS]
12. CADAVERIC FUMES – A Desolate Breed / Echoing Chambers of Soul – Blood Harvest Records / Nouveauté
13. TITAN – No More Gods / Palingenesia – Grumpy Mood Records / Nouveauté

14. ERGHOLAE SOMPTATOR – Deviens / Mille vertiges fondent sur les âmes vides – Code666 Records / Nouveauté
15. CAVALERIE – Face the Charge + Under the Black Flag / Hate Remains (EP) – Delivrance Records / Nouveauté
16. SCUMBAGS – Dethrone Rats King / The Purge (EP) – Autoproduction / Nouveauté
17. INHERITS THE VOID – Unfathomable Echoes / Monolith of Light – Avantgarde Music / Nouveauté
18. EPECTASE – V.I.T.R.I.O.L / single – Autoproduction / Nouveauté
19. WHOREDOM RIFE – Winds of Wrath / Winds of Wrath – Terratur Possessions / Nouveauté
20. LOCK UP – A Sinful Life Of Power / The Dregs of Hades – Listenable Records / Nouveauté
21. MEMORY GARDEN – Shallow Waters / 1349 – No Remorse Records / Nouveauté
22. OSSUAIRE – La Sainte Purge / Triumvirat (EP) – Sepulchral Productions / Nouveauté
23. PHRENELITH – Chimaerian Offspring / Chimaera – Nuclear Winter Records / Nouveauté
24. STABBING – Splatter Pit / Ravenous Psychotic Onslaught (EP) – Comatose Music / Nouveauté
25. HALFORD - Oh Holy Night / Winter Songs